Packing Service, INC., a reputed and longstanding professional packing company has helped thousands of businesses and customers pack and move across locations. Over the years, they have gained immense knowledge and experience on how this side of the industry works and the most common reasons why customers are often left dissatisfied after a service. And hence they have come up with some beneficial tips on finding a suitable packing and moving company to avoid bad experiences with the service providers. These tips are practical and easy to follow. The customers have to do a little homework while choosing the packing company. These tips will surely provide some insights, especially for businesses that are into supply and distribution.
First and foremost, one should always read the reviews before hiring a packing and box shipping company. Reviews are the most important factors that influence decision-making. Since fellow customers provide them, they can be considered genuine.
The second tip is to choose a company that offers different services. PSI is one such professional packing company that offers many services apart from their specialized packing box services.
Last but not least, businesses must conduct extensive research to find a company that will help them throughout the process. Businesses should not have to spend their resources on things that can be outsourced.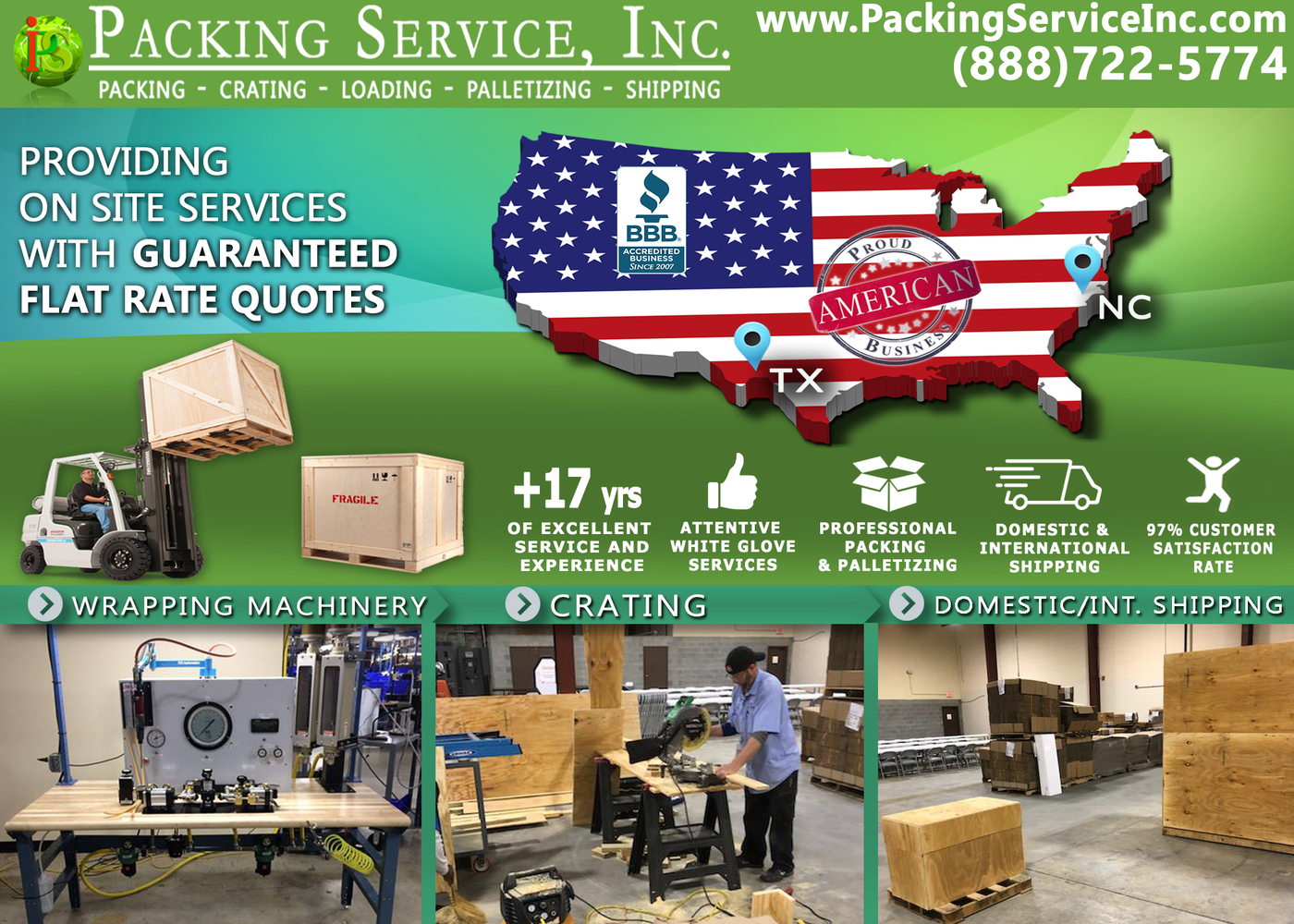 Packing Service, Inc.
PSI has gained a reputation as one of the most reliable box shipping companies. Their professional shipping services offer peace of mind for their clients - be it individuals, businesses or corporates. They provide a wider choice of logistic partners. Customers can ship their products through PSI logistics or other service providers such as UPS, DHL, FedEx, etc. This way clients can save a lot of time scouring for the best packer or mover. Their packing box services are second to none. Whether it is furniture or books, large equipment or delicate shipments, these people have been offering impeccable packing, loading, crating and pelleting services on a smaller and larger scale.
Packing Services, INC. offers a diverse range of services such as packing, unpacking, loading-unloading, shrink wrapping, palletizing, custom crating, moving, and shipping services. From packing box services to loading POD containers, PSI's packing and moving experts are trained and experienced in handling any job. The expert packers do an impeccable job of wrapping the furniture, packing heavy machinery, shrink wrapping antiques and artwork, packaging mirrors and pictures and any other item that needs specialized packing. Moving across the state or the country, people now know that PSI is the top choice for relocations and deliveries. It is guaranteed that customers who hire PSI will experience a white-glove service, which a professional packing company should offer.
To know more visit https://www.packingserviceinc.com/nationwide_shipping_services.php
About Packing Service, Inc.
Packing Service, INC. established in 2003 is a professional packing company also offering loading, unloading crating, palletizing, shipping and moving services nationwide at flat rates.
Media Contact
Packing Service Inc.
URL: https://www.packingserviceinc.com/
Phone: 1-888-722-5774
Email: info@ packingserviceinc.com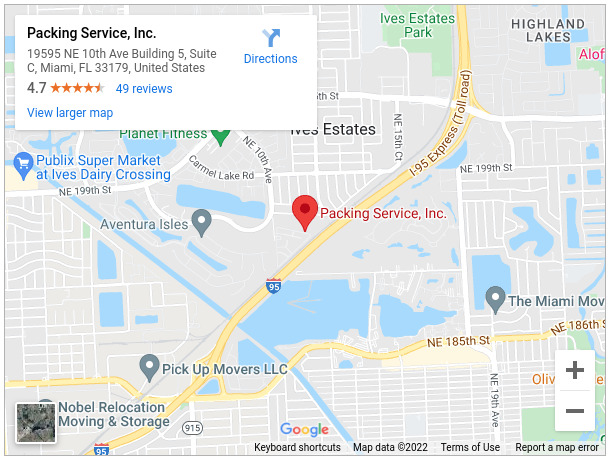 newsroom: news.38digitalmarket.com
This content is published on behalf of the above source. Please contact them directly for any concern related to the above.