Junzhong Zhao is an artist from China. The following is an art conversation between Professor Kejun Xia, PhD supervisor at Renmin University of China, and Junzhong Zhao on March 22, 2023.
Character Relationship Introduction:A: Kejun Xia, born in 1969 in Hubei, is a philosopher, critic and curator with a PhD in philosophy. He studied at the Universities of Freiburg and Frankfurt in Germany and Strasbourg in France, and now teaches at the School of Arts of Renmin University of China, where he is a professor and doctoral supervisor.B: Junzhong Zhao, a contemporary professional artist, is currently the Vice Chairman of the Hong Kong Artists Association of China, a contracted artist of Shanghai Yuhong Art Center, and a contracted artist of Beijing Common Art Center.Artistic Conversation Details:Kejun Xia says: In recent years, it has been observed that Junzhong Zhao has made significant strides in the field of contemporary art, from the 8th AAC Art, Ecology and Observation Touring Exhibition in 2015 in the United States and Singapore to the London Contemporary 2022 - 4th Edition Art Fair in 2022 in the United Kingdom. Contemporary art is a sector in which Junzhong Zhao has made remarkable strides. Several towns and regions have hosted solo exhibits of Junzhong Zhao's work, including the Today Art Museum and the Shanghai Oil Painting and Sculpture Institute Art Museum. His works have also been exhibited in countless other museums.
Professor Kejun Xia, according to Junzhong Zhao, possesses a significant self-motivated drive for his continuous interest in Chinese contemporary art and worldwide contemporary art and for supporting Chinese contemporary artists on the international arena. Professor Xia holds a doctorate in Western philosophy and has an extensive research and teaching background in Eastern and Western philosophical ontology, the history of Western literary theory, the study of postmodern thinking, and Western contemporary art. He has also read the philosophical literary theory works of Professor Xia, including Zhuangzi and Heidegger's Second Turn, The Philosophy of Banality, and Yuxiang Painting. He has informed himself with the comprehension and inventiveness of modern Western art.
Kejun Xia says: I have closely observed Junzhong Zhao's artistic evolution, and I was privileged to assume the role of academic chair for two solo exhibitions of Junzhong Zhao, one at Beijing Common Art Center in Beijing's 798 Art District in 2021 and the other at Kutz Art Center in Shanghai in 2022, analyzing Junzhong Zhao's contemporary painting lineage. Thus, he is quite familiar with the artist's work.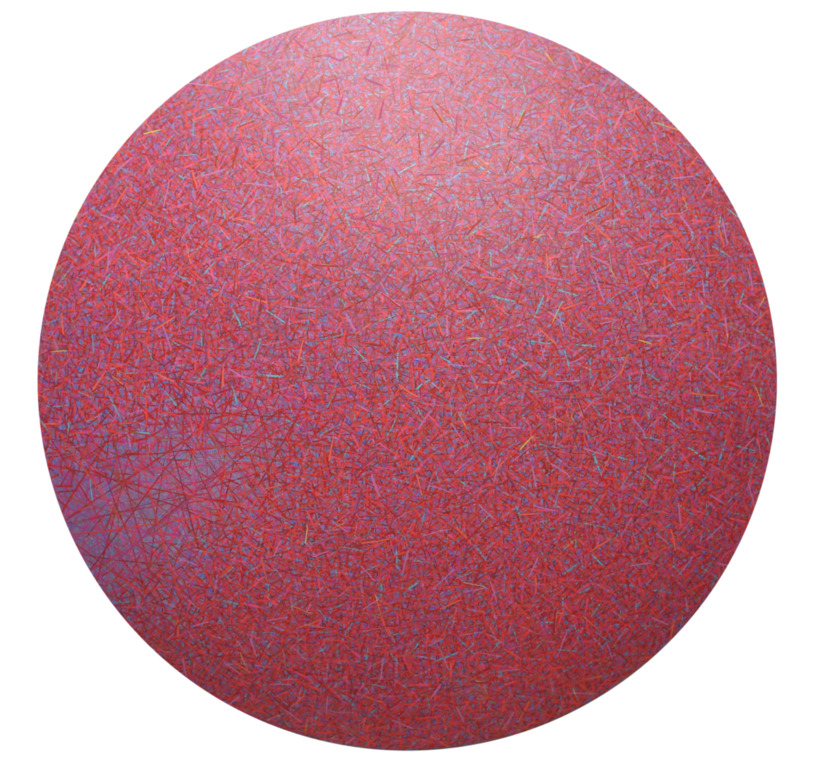 Junzhong Zhao - Dome 17 size 50×50cm acrylic on metal surface 2022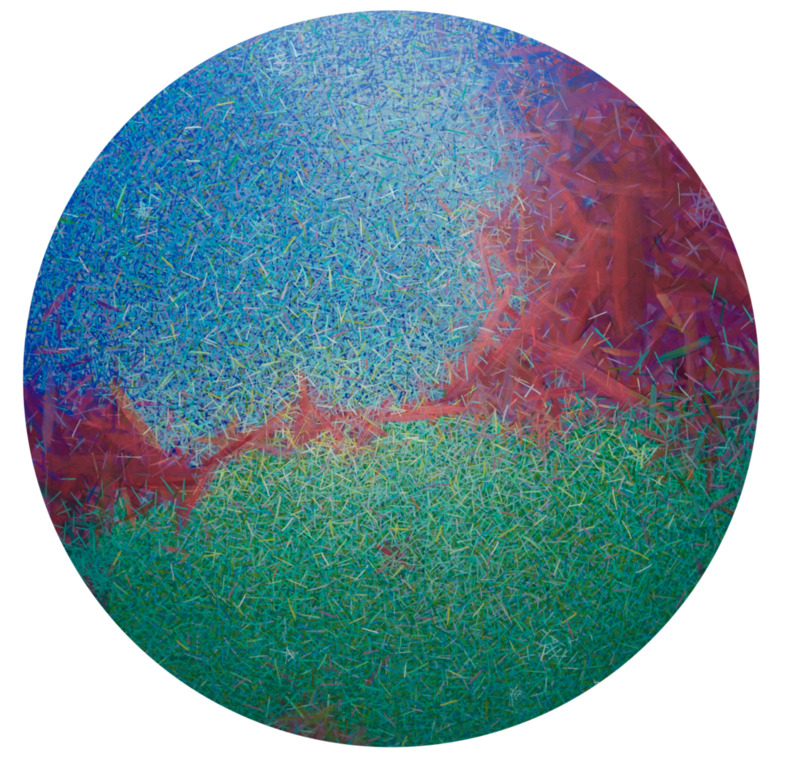 Junzhong Zhao 'Dome 19 size 50×50cm acrylic on metal surface 2022
Kejun Xia continues by stating that numerous series of Junzhong Zhao's paintings need particular consideration. When I consider the 'Dome' series of paintings, for instance, the artistic vision is more distinctive in that it no longer depicts a two-dimensional plane and the illusion of depth within the plane, but rather the exterior projection of the plane, a subtle illusion of outward projection. It contradicts and inverts the preceding submerged inner space's grandeur. The artist used a mix of unusual materials, employing the thinness of acrylic and the thickness of resin, to create an elevated touch, a pulsating movement, and a sensuous touch.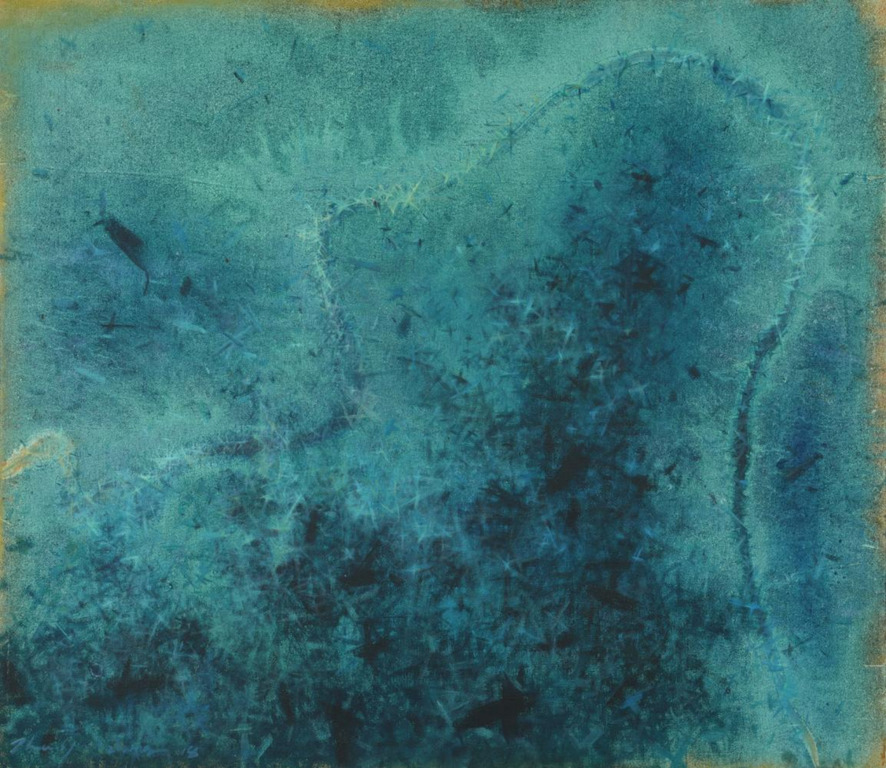 Zhao Junzhong Alteration 3 Acrylic on canvas, size 122x106cm, year of creation 2018
The series 'Alteration' by Junzhong Zhao retains the lyrical sense of his earlier figurative compositions by keeping the 'field' of images. It positions several types of line symbols within the thick illusion, between clarity and haziness, between gleaming and ripping and sinking into the inner wrapping, to create an air of cohabitation and conflict. That is so genuine and yet so out of place. Nonetheless, the overall aura plays a crucial part in directing the regulation of the line symbols' unpredictability and disorder.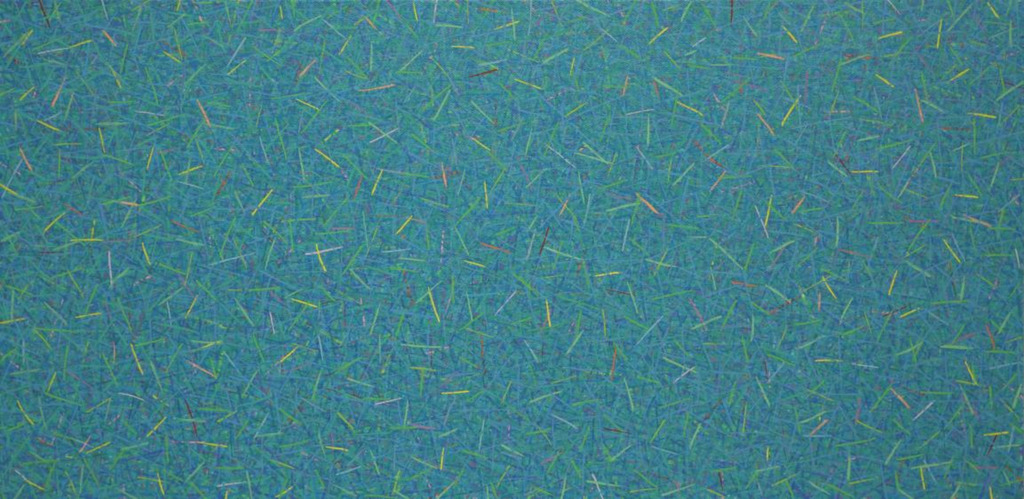 Junzhong Zhao - Hidden 35 Size 60×30cm Acrylic on canvas 2021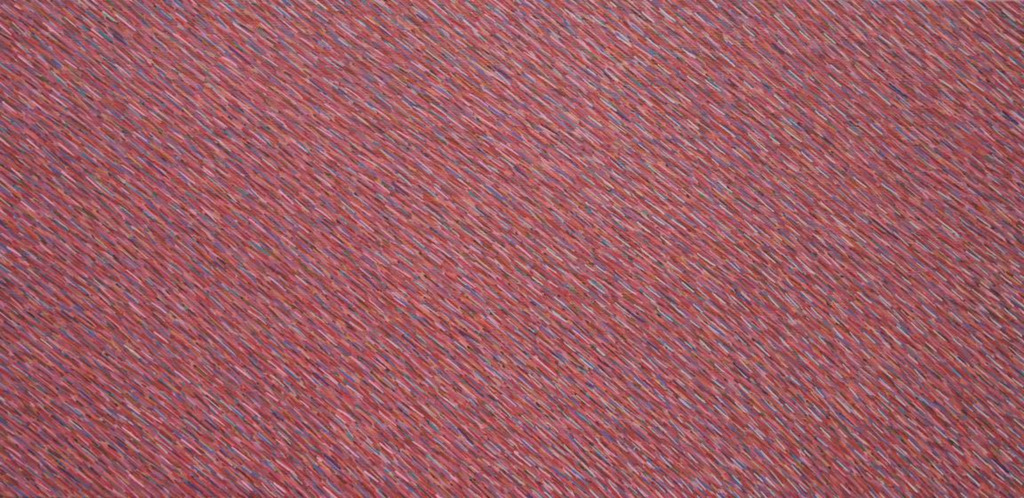 Junzhong Zhao - Hidden 43 Size 60×30cm Acrylic on canvas 2021
In the series 'Hidden,' on which Junzhong Zhao has been working for three years, the viewer is transported to the vast interior of the image. It almost resembles the infinite expanse of the night sky. This is a continuation of the artist's previous imagery landscapes, but they are more subtle and expansive, constructing a world scorched by dark matter explosions. On the other hand, the painter, by employing a monochromatic and dense sense of totality, returns the fine lines to the plane itself. Especially when the dense poetic emotion envelops the entire canvas, the painting returns to the plane itself. Junzhong Zhao handles the subtle tension between the visible and the hidden in a highly sophisticated manner.
Junzhong Zhao said: 'I am incredibly lucky to have such an esteemed university professor as Dr. Kejun Xia's persistent attention to my art creation and the proper guiding function of art work critique, as a result of which I have created so many persistent paintings. Afterwards I was able to accomplish a number of things. In the future, I will still need people like Professor Xia, who are also professors and friends, to tell the truth and provide more constructive criticism. So, the artist's route to invention and development will become more distinct. During the pandemic, I was alone in my studio, pondering the threat of epidemic diseases, the availability of food, the difficulty of sealing and control, the degree to which people accept medical treatment, and other social contradictions, as well as the contribution that artists can make to society.'
Original Source of the original story >> Artist Junzhong Zhao: Tension between gravity and lightness, establishing its own creative universe