Kaesong Collection is a premium online platform that showcases the fantastic art and craftsmanship of Korean artists. It is named after the historic city of Kaesong in North Korea. It is pleased to inform that they are offering an investment opportunity for passionate art enthusiasts. They are seeking investors who can acquire the entire collection of high-quality art pieces to preserve and promote the ancient art and rich culture of Kaesong.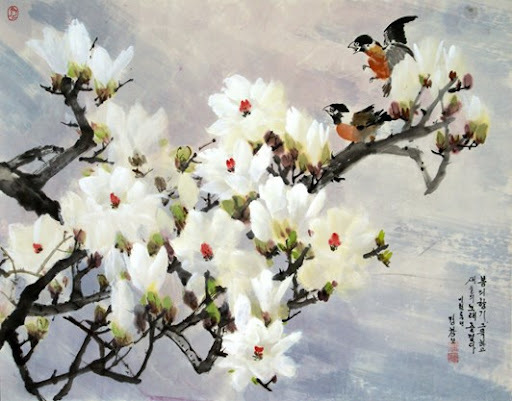 Kaesongcollection.com
The curated selection of artworks by Korean artists has caught the attention of many art enthusiasts and collectors who seek exceptional pieces that portray the beauty and historical and rich heritage of Kaesong. The art is crafted by highly skilled artists who have inherited the expertise and techniques from generations. This is a great opportunity for investors to own the entire collection and create a remarkable portfolio of authentic artworks by Korean artists. Owing such artworks has several benefits for investors. Firstly, they gain exclusive ownership of a carefully curated selection of limited and rare artworks that carry historical and cultural value. There is potential for investors to expand the collection and collaborate with global artists. Also, they can showcase the artistic traditions of Kaesong to a global audience.
The collection is composed of many artworks, including Korean landscape paintings, Korean animal paintings, Korean mountain paintings, Korean tiger paintings, and Korean tree paintings. One can check out the list of artists who have contributed their spectacular works on the website. These artworks have gained global recognition through the consistent efforts of the founder, Frans, showcasing them in art exhibitions held across the globe. Each artwork is different and explains the importance of various techniques used for creating such work.
Kaesong Collection offers an excellent opportunity for individual investors or organizations who are passionate about quality artwork. It is an opportunity to preserve, support, and promote the artistic traditions of the historic city. According to the founder of the Kaesong Collection, the investors can contribute to the preservation of invaluable art forms and support the talented artists who have dedicated their lives to this kind of craft. Finding such an authentic art platform is a blessing to art lovers who understand the significance of the artist's hard work and talent. This investment opportunity ultimately aligns with the idea of preserving and promoting the artworks.
For more information on the artistic works, visit our website: https://www.kaesongcollection.com/
About Kaesong Collection
Kaesong Collection, named after the city of Kaesong in North Korea, is a carefully curated collection of traditional artworks by Korean artists. It contains high-quality oil paintings, watercolors, and drawings.
Media Contact
Kaesong Collection
Phone: +31 88 203 74 00
Email: info@kaesongcollection.com
Website: https://www.kaesongcollection.com/
Disclaimer:
This is not an endorsement or recommendation. All investments carry significant risk and all investment decisions of an individual remain the specific responsibility of that individual. There is no guarantee that it will result in profits or that it will not result in a full loss or losses All investors are advised to fully understand all risks associated with any kind of investing they choose to do.
There is no offer to sell, no solicitation of an offer to buy, and no recommendation of any security or any other product or service in this article. Moreover, nothing contained in this PR should be construed as a recommendation to buy, sell, or hold any investment or security, or to engage in any investment strategy or transaction. It is your responsibility to determine whether any investment, investment strategy, security, or related transaction is appropriate for you based on your investment objectives, financial circumstances, and risk tolerance. Consult your business advisor, attorney, or tax advisor regarding your specific business, legal, or tax situation.
This press release may contain forward-looking statements. Forward-looking statements describe future expectations, plans, results, or strategies (including product offerings, regulatory plans and business plans) and may change without notice. You are cautioned that such statements are subject to a multitude of risks and uncertainties that could cause future circumstances, events, or results to differ materially from those projected in the forward-looking statements, including the risks that actual results may differ materially from those projected in the forward-looking statements.
Source published by Submit Press Release >> Kaesongcollection.com Creates Interest for Exquisite Art and Craftmanship